John Gossage Conversation  3 June 2018 – 12:00documenta-Halle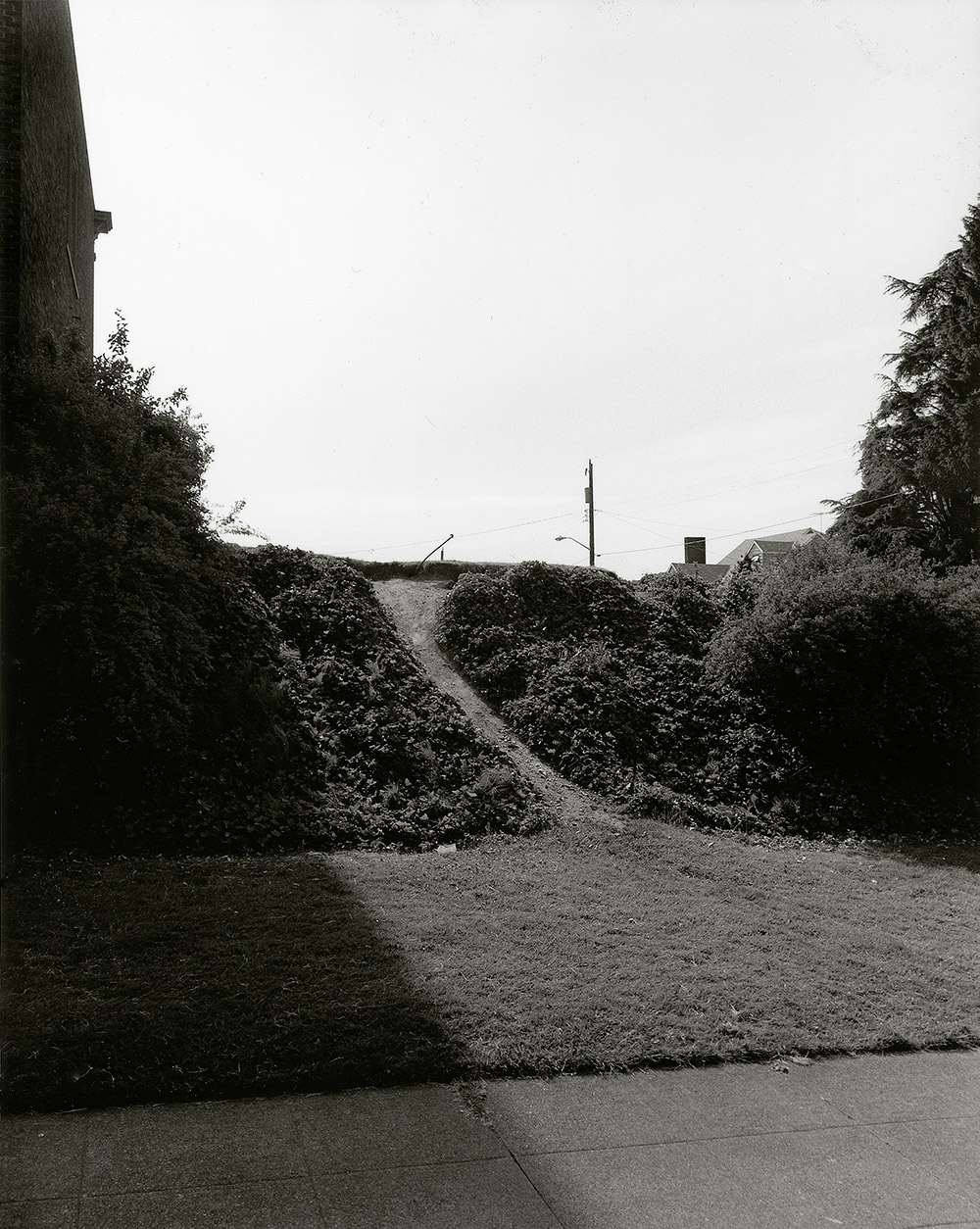 John Gossage

John Gossage was born in NYC in 1946 and is based in Washington DC. After studying with Lisette Model and Alexey Brodovitch in 1960-1961 he dedicated his life to photography. His work has been featured in numerous solo and group exhibitions over the past 45 years and is now represented in major public and private collections worldwide.
John Gossage is regarded as one of the finest American photobook-makers of the last forty years. His first monograph, The Pond (1985), was republished by Aperture in 2010 and remains one of most important photobook. Other notable works include Stadt Des Schwarz (1987), LAMF (1987), There and Gone (1997), The Things That Animals Care About (1998), Hey Fuckface (2000), Snake Eyes (2002), Berlin in the Time of the Wall (2004), Putting Back the Wall (2007), The Secrets of Real Estate (2008), and The Thirty-Two Inch Ruler/Map of Babylon (2010).
In 2002, John Gossage started his own publishing company to create "books that challenge, provoke and inspire". Loosestrife Editions has published a number of photographic monographs to great acclaim (Guido Guidi, Tisa Walden, Michael Abrams…). John Gossage will have a conversation with Gerhard Steidl on Sunday 3 June 12:00, documenta-Halle Kassel.
Bibliography
2015 John Gossage A Dozen Failures, TIS Books
2015 John Gossage, Marlene Klein pomodori a grappolo (3 volumes), Radius Books
2014 John Gossage Nothing, Waltz Books, Indianapolis, USA
2014 John Gossage Who Do You Love, Fraenkel Gallery
2013 John Gossage Before You, second edition Loosestrife Editions, Washington DC, USA
2012 John Gossage She Called Me By Name, Loosestrife Editions, Washington DC, USA
2012 John Gossage The Actor, Loosestrife Editions, Washington DC, USA
2012 John Gossage The Code, Harpers Books, East Hampton, USA
2011 John Gossage Eva's Book, Superlabo, Japan
2011 John Gossage The Absolute Truth, Superlabo, Japan
2010 John Gossage The Thirty-Two Inch Ruler / Map Of Babylon, Steidl, Göttingen, Germany
2010 John Gossage, Kris Douglas HERE, Rochester Art Center, USA
2010 John Gossage, Gerry Badger, Toby Jurovics The Pond , second edition Aperture, New York, USA
2008 John Gossage, Olivia Lahs-Gonzales Secrets Of Real Estate, Sheldon Art Galleries, USA
2007 John Gossage, Gerry Badger, Thomas WeskiPutting Back The Wall, Loosestrife Editions, Washington DC, USA
2004 John Gossage, Gerry Badger Berlin In The Time Of The Wall, Loosestrife Editions, Washington DC, USA
2002 John Gossage, Terri Weifenbach Snake Eyes, Loosestrife Editions, Washington DC, USA
2000 John Gossage, Gus Blaisdell, Peter Lloyd Hey Fuckface, published in association with Nazareli Press, ,
1998 John Gossage The Things That Animals Care About, Nazraeli Press, USA
1997 John Gossage There and Gone, Nazraeli Press, USA
1987 John Gossage L A M F (LIKE A MOTHER FUCKER – THREE DAYS IN BERLIN), Self-Published, Washington DC, USA
1987 John Gossage Stadt Des Schwarz, Loosestrife Editions, in association with "The Co. of" in Berlin, Washington DC, USA
1985 John Gossage, Denise Sines The Pond, Aperture, New York, USA